CFD SUPPORT deals primarily with the CFD, FEA, and FSI simulations, optimization, software development, mathematical modeling, numerical methods, algorithms, visualization techniques, scripting, automation, and many other activities related to virtual prototyping.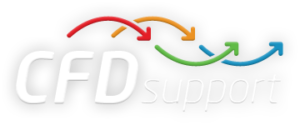 CFD SUPPORT is a private engineering company dealing mainly with engineering simulations. CFD SUPPORT was established in 2009 as a decision of two engineers and PhD graduates during their research fellowship at the prestigious Von Karman Institute for Fluid Dynamics to deal with CFD on a professional basis. The company is located in Prague, Czech Republic.
CAE is a very complex science that transcends several fields – physics, mathematics, and software engineering. CFD SUPPORT has therefore built up a flexible team of young engineers, mathematicians, and programmers with an excellent education because the cooperation of our top experts gives us the opportunity to cover fully all the needs of this demanding industry. 
Even more information about how it all started can be found in the following article: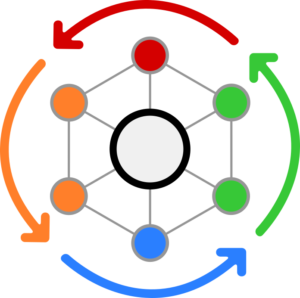 Public Commitment of CFD SUPPORT
At CFD SUPPORT, we feel a strong responsibility for open-source engineering simulation tools and we support them. We decided to publicly claim our responsibility for the engineering open-source software.
CFD SUPPORT's ultimate goal is having 1,000 clients on its engineering simulation software. At the moment when we achieve this goal, CFD SUPPORT will launch a Foundation according to Section 501(c)(3) of the IRS Code, which then distributes grants to help fund other open-source nonprofits.
The main purpose of the new nonprofit organization will be funding and supporting various open-source projects for engineering simulations around the globe. The Foundation itself will be funded by a reasonable part of CFD SUPPORT's profit and by other organizations and individuals who want to support open-source for engineering simulations.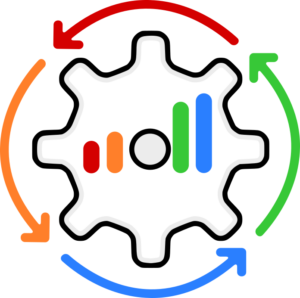 Luboš Pirkl is the managing director of CFD SUPPORT. Luboš's specialization is strategy, product management, and business development. He studied at the Czech Technical University in Prague, Faculty of Mechanical Engineering (FME). He got his master's degree in Mathematical modeling in engineering in 2007, later he successfully finished his Ph.D. studies in 2011, where he majored in Mathematical modeling in Hemodynamics.
He worked as a lecturer of programming at the Department of Technical Mathematics of CTU. In 2009, still, during his Ph.D. studies, Lubos co-founded CFD SUPPORT LTD. Lubos likes riding a motorbike, playing cards, chess, football, and fishing. He has a wife and four children, who are now besides business his main source of entertainment.